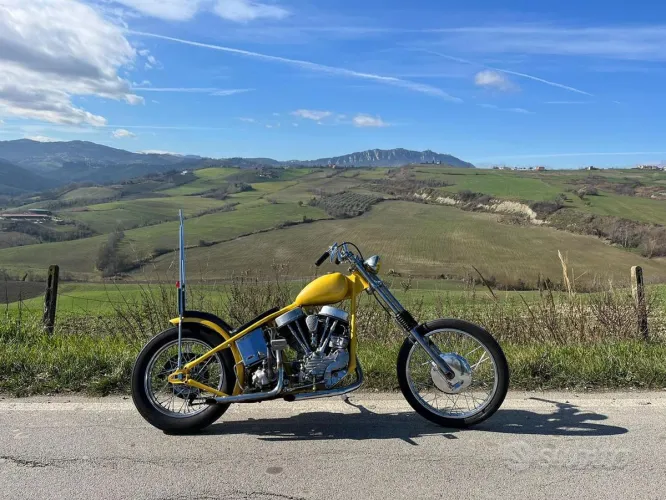 author R. Semeraro
   

1 hour ago
Harley-Davidson, an American automobile manufacturer officially founded on August 28, 1903 in Milwaukee, and Subito – the leading Italian platform for sustainable buying and selling and the second e-commerce platform with over 16 million unique users per month 1 – for the occasion are presented data of the analysis carried out at the request of more than 400,000 users who visit the category "Motos and scooters" daily.
An iconic motorcycle, a symbol of generations, style, freedom and adventure, rooted in the last century and attracting fans around the world. In fact, the foundations for the founding of the company were laid in 1901, when two twenty-year-old childhood friends William Sylvester Harley and Arthur Davidson installed an engine they had built on a bicycle and created a working prototype of a motorized car. bike. Later, the two friends worked on developing a new engine and a more specific chassis. Thus, in 1903, the first "real" Harley-Davidson was produced on a bicycle frame adapted to accommodate the new 24.74-inch single-cylinder engine? (405.4 cm?) with a piston stroke of 9.75 inches (248 mm) and an external flywheel weighing 28 pounds (13 kg).
Harley's celebrity, recognized not only by over one million Italian members of HOG – Harley Owners Group – making this community the largest branded motorcycle organization in the world, but also by cinema. The most iconic models such as the Sportster, Dyna, Softail, Touring and Street are actually the protagonists of numerous films such as Easy Rider, Terminator 2 – Judgment Day, Ghost Rider, Captain America First Avenger" and such series as the Renegade and Sons of Anarchy. There are also numerous stars from the entertainment world who are fans of Harley-Davidson: Arnold Schwarzenegger, Mickey Rourke, George Clooney, Brad Pitt, Johnny Depp, Bruce Springsteen and those same Italians Vasco Rossi, Luciano Ligabue and Max Pezzali who even called his band 883 in honor of the Harley-Davidson Sportster, ideal for those who want to get closer to this two-wheeled world, whose smaller volume is 883 cm3.
The passion for Harley-Davidson models is also felt in Subito Motori's Motos & Scooters category, the second most visited on the market and a reference point for Italians who love two wheels, where the Harley-Davidson brand is stable. in first place in the top 10 most searched brands on Subito since 2020, overtaking both BMW and KTM.
Observing the behavior of Italians on the platform, it also turns out that between June and July 2023, more than 150,000 searches were performed on the iconic brand, of which almost 9,000 were related to the 883 model, which gave the name of the 883 famous Italian group.
With over 6,500 active Harley-Davidson listings on the platform, the used car is once again a great ally in the search for the carmaker's iconic and out-of-reach model. After all, in the relevant section you can find various models, from the latest to historical ones dating back to the last century, ideal for both fans of the brand and collectors. And also because these bikes, often uniquely tuned, still cost more used than new.
Among the models currently available on Subito, we find a Harley 1923, the most historic model on sale on the platform at a price of 40,000 euros, and a very rare Harley 1927 with sidecar, an indispensable item for a Harleysti with a retro soul. for sale for 43,000 euros. Not to mention the chopper, the model of the protagonist of Easy Rider, available in different versions and colors to suit a multitude of needs.
Browsing through ads on the platform, this example of a Harley Road King CVO certainly stands out: a gem for two-wheelers who want to grind km after km dreaming of Nevada without sacrificing style. Indeed, this version of Harley-Davidson, with its designer accessories and luxurious paintwork, is certainly exclusive, justifying the price offered by its seller (1,600,000 euros).