It's evening and I'm incredibly late. And I hate to be, moreover if someone has organized a dinner to introduce me to an important person: "He's not just a friend. He is one who has known everything and everyone ". I have to go to 13, but the street where the guest lives goes from 12 to 14. According to what they taught me at school, however, 13 should be right between these two numbers. Yet nothing. Between the two houses there is only one hotel and it is impossible for my guest to be right there. Telephone: "Finally here I am. But where do you enter from?". "From the hotel". At school they were right: 13 is always between 12 and 14. I put my head inside the hotel and ask for the sixth floor: "Ah, it's here for the apartment". "Yes". The apartment. Not an apartment. But the apartment. Because that whole floor is dominated by a large house and soft lights. "He has to take the elevator, get to the fifth floor and then take the stairs." I'm doing. On the left I find the covers of glossy newspapers depicting famous people. Our host's story begins to proudly present itself. We only know that his name is Roberto, nothing more. Those covers, however, make us assume two things: either he is a journalist or a photographer. On the door, which opens onto a balcony full of plants, the surname is revealed to us: Granata. He's the person I'm about to meet.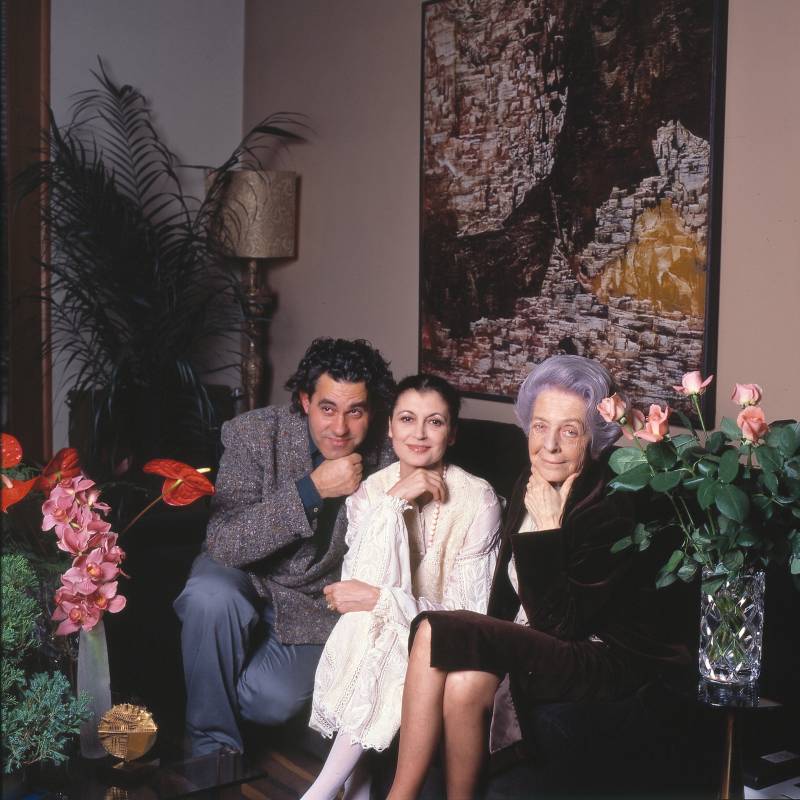 "Matteo, finally," says the photographer intent on preparing dinner. "Tell me what you do in life…". I speak. Tale. But it seems superfluous to me. He listens attentively and, shortly after having told him about my reports abroad, he interrupts me (the first and only time of the evening) to tell me: "I have a foundation named after me, thanks to a series of charity sales of my photos, I especially help children who suffer from earthquakes and wars. It's something I hold dear…". And it seems that his face, extremely jovial and light, is softened for the first time.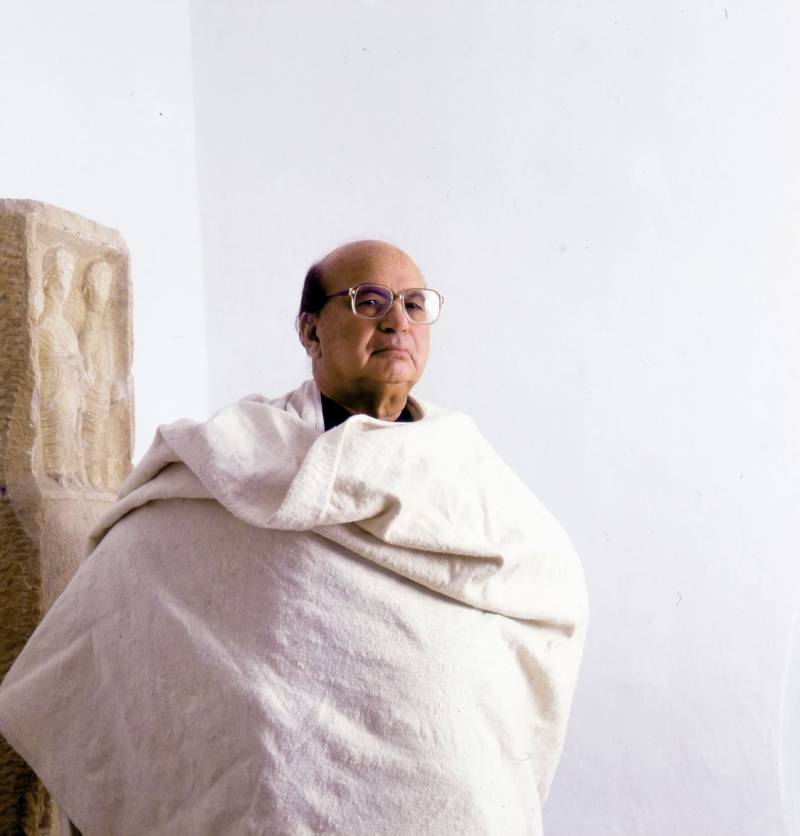 We continue to talk about what is happening around us, especially the earthquake that hit Syria and Turkey, but I want to know the story of who I am dealing with and I begin to ask questions: "I was born in Sicily, but my cities have been first Milan and then Rome, from which I can no longer leave". And one of the reasons is the house we are in. The walls are dominated by large windows that allow you to see practically the whole city. On the left the altar of the fatherland. On the right you can see the dome of the Basilica of Saints Ambrogio and Carlo (a bit of Milan here too). "The war was over and I placed an ad saying I wanted to be a representative. A vague expression that however allowed me to shoot". In reality, things will go differently for Roberto. And he explains it to us as, little by little, we try to empty the frozen magnum that he had prepared on the table. He rings the phone. "Can you try check who he is?" he asks our mutual friend. She is a lady who comes from one of the princely families of Rome. "She is the wife of my best friend, who sadly died several years ago". A little distraction. The quick commentary on a TV program and then shows us a photo on the phone. It's him with a beautiful woman on a boat. "Do you recognize her?". "Of course, this is Anne Hathaway." "Just her. I took several photos of her. She's a real star, and as a result, she doesn't put on airs. She was so happy with my shots that she decided to invite me on her boat ".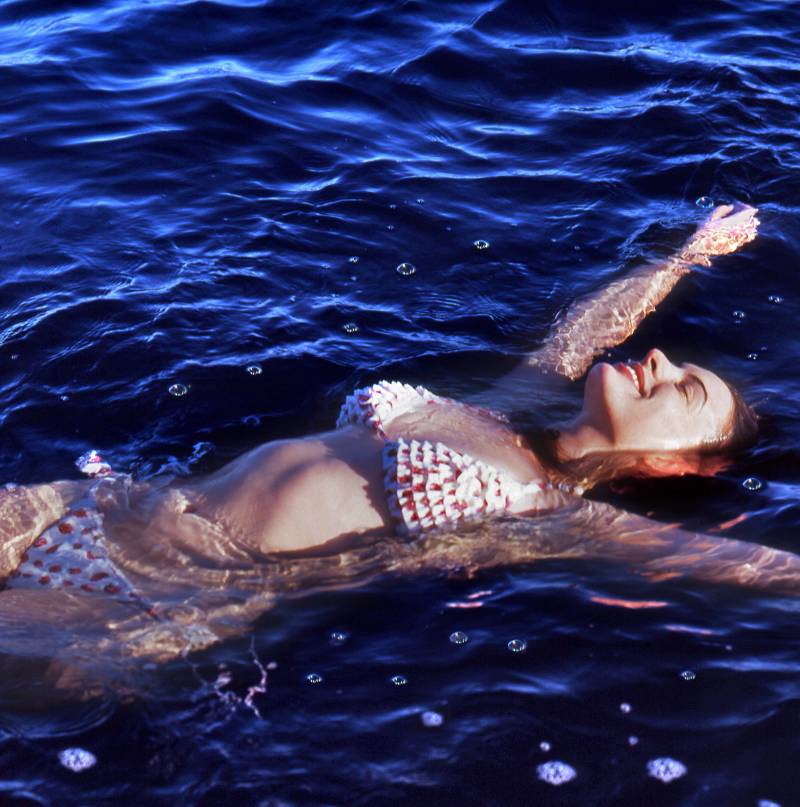 But Hathaway is only the first in a long list of celebrities who have come under the lens of Grenade. Dinner ends and he, the landlord, goes away for a while. We look from the windows, playing at recognizing the domes and bell towers of Rome. After half an hour, Roberto appears again carrying a book with him: "Mani". Portraits of famous people through their palms, their fingers. There is Giorgio Armani. There is Gianluigi Buffon. There is Pope Francis, found by chance in one of his sorties through the streets of Rome: "Holiness, let yourself be photographed". There is Riccardo Muti, portrayed from the back, with an ordinance baton that divides the shot in half in perfect symmetry. We leaf through the book and, when we finish, Granata is gone. He has withdrawn in front of the PC and is opening folders. When we arrive he has chosen. They are photos of Eva Robin's. She shows them to me thinking that I don't know the story of this actress whose real name is Roberto Coatti. "When I saw her, she told me she was a man and I replied: I don't believe it even if I see you naked. Then…". The photos are opened with painstaking care. There is Eva Robin's naked. Perfect topless. Sinuous and sensual poses. And then the grand finale: her virility on display. I think I disappointed him when, after turning around, Roberto saw that I hadn't broken down in the slightest: "I had read the name", I confess, "and I remembered a story by Vittorio Sgarbi".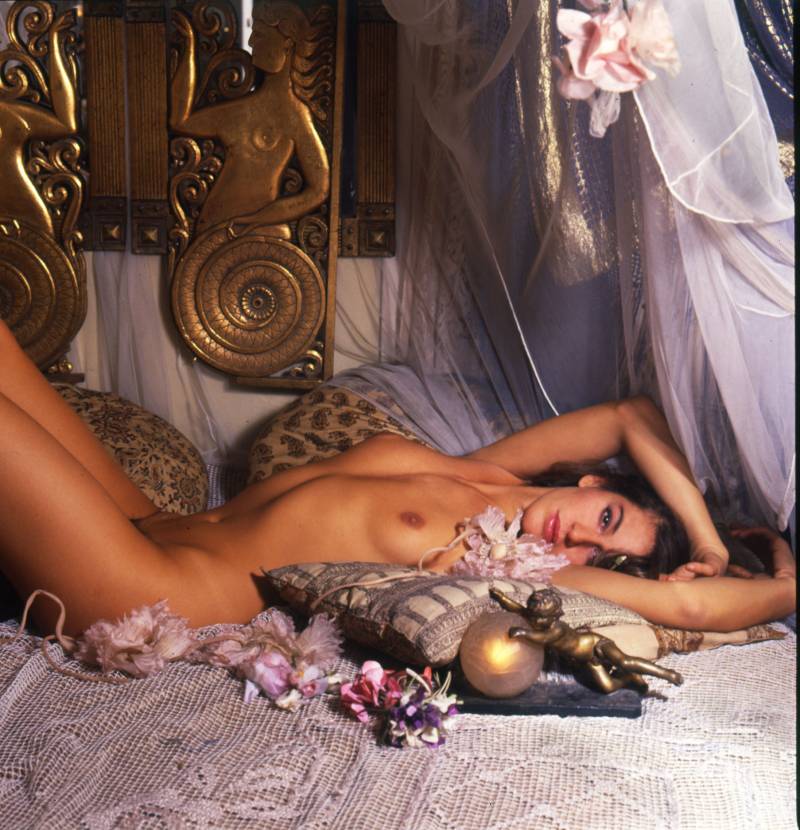 Other folder. Another round of familiar faces. Many big names in fashion. "Do you know that I was the first to photograph them? I still remember: there were these young designers who were starting to make a lot of money in Milan, it was a new phenomenon, and so I had the intuition to tell this world that was emerging". There is Giorgio Armani, portrayed as a young man and already at an older age. There is Gianni Versace. There is Pino Lancetti ("he was the best, the most elegant", confesses Roberto).
And then the photos of Sergio Leone: "The films were made in America and no one could be on the set, let alone an Italian. But I was his friend and he allowed me to take several shots of him"). The photos it shows are stunning. There's one by Robert De Niro, I hope I'm not mistaken, that shows him on the street. And then old shots of beautiful women like Anna Falchi and Valeria Marini. For each photo there is a comment on the character. An anecdote. Some can be told, others not. We go on for more than an hour looking at photos and commenting. Another file, this time on Rome. But not the Rome of tourists or Romans. The specular Rome, which only an eye like Roberto's can see. It is the Rome of water and symmetries. That which is at the same time one and double. Places never seen. Or never seen like this.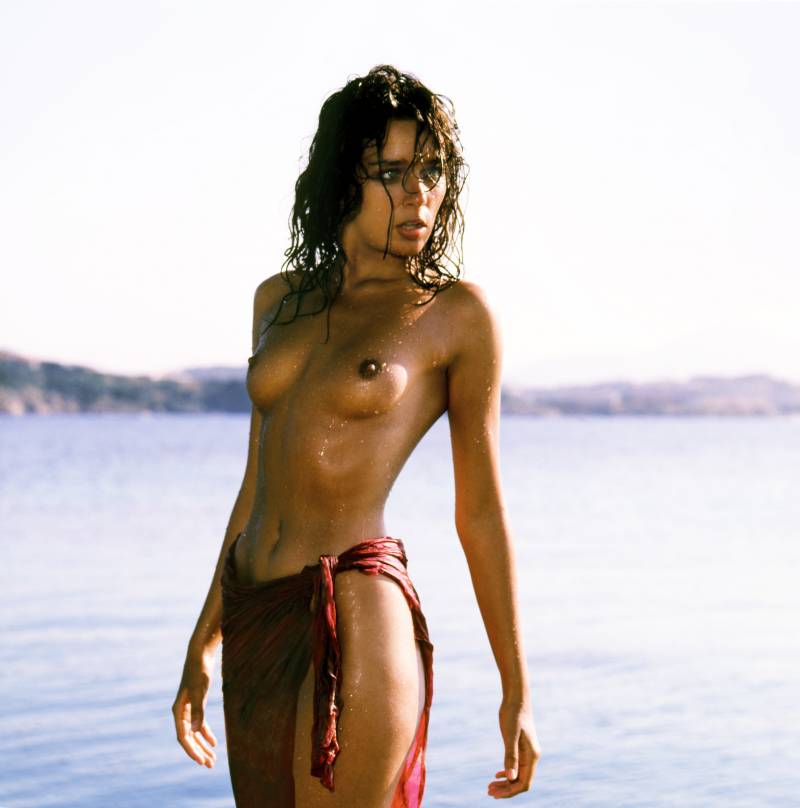 "It's a bit late now, but before I leave, I'd like to show you something. Give me a moment." Roberto disappears again and returns with a set of keys. We take a small ladder that climbs the edge of the kitchen and go up one more floor. A small apartment with a huge terrace allows us to enjoy the city even more. "Everyone has been here. Have you seen the photo of Alessandro Preziosi? I took it right here". Among Roberto's shots, however, there are not only the stars. One of the initiatives that is closest to his heart, in fact, concerns the campaign against the death penalty. An idea as simple as it is brilliant: "I had an electric chair rebuilt identical to the one from the 1930s and I made famous people sit on it. Thanks also to these photos, the death penalty was abolished in the state of New York".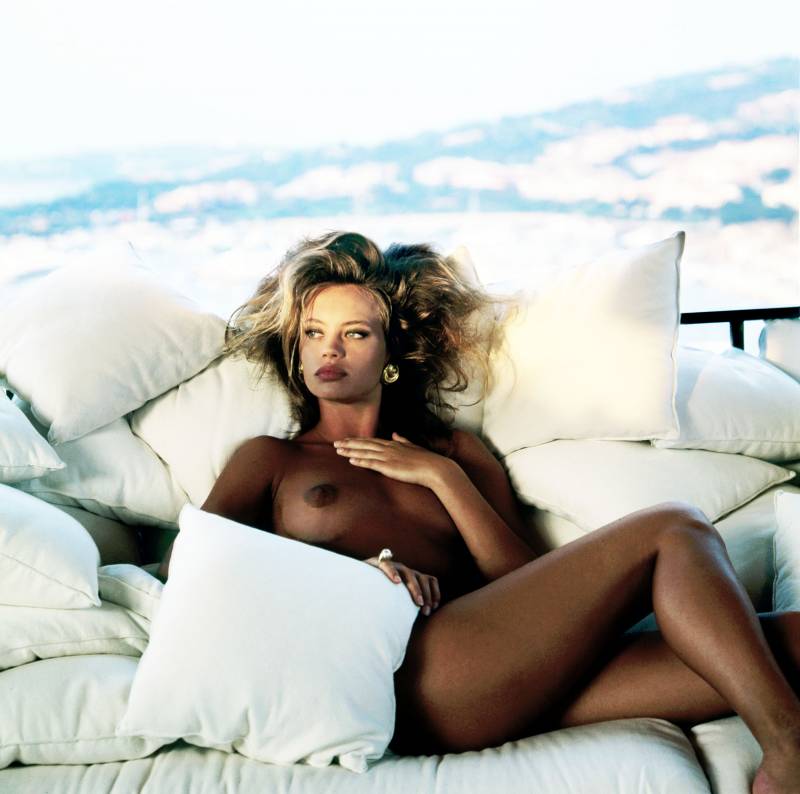 The sky is getting darker and darker. The stars are like distant golden dots. It's late. Let's go out. We leave Roberto's world behind us. Like a dream. And I wonder if what I have just described to you is really true or my unconscious has only imagined it.