Dr. Edilzar González, Physician and Respiratory Physician.
Given the increase in life expectancy and the consequences of the pandemic, coupled with continuous advances in science, there is a need for innovations in medical and hospital services. Aware of this, El Pilar Hospital has invested in new technologies that allow its patients to receive accurate diagnosis and effective treatment in the field of heart disease and pneumonia.
Through these innovations, the hospital's cardiology and pneumonia departments are among the most modern in the country and region. They have all the equipment needed to care for patients from prevention, early diagnosis, timely treatment and rehabilitation.
First Lung Physiology Laboratory
This innovative space has state-of-the-art equipment that performs very specific tests to diagnose chronic lung conditions such as pulmonary fibrosis, COPD, asthma and other airway disorders. It can monitor patients undergoing major surgery and high performance athletes.
It has a plethysmograph compartment that measures complete lung volumes, performs gas diffusion tests to assess oxygen exchange, and measures inspiratory and expiratory pressures to monitor neuromuscular disorders. Basic respiratory function tests are also done to diagnose asthma, tobacco-related lung disease, and sleep-disordered breathing.
The Department of Respiratory Medicine has cardiopulmonary exercise testing equipment, which is very useful for monitoring patients with respiratory sequelae, covid-19 and severe pneumonia.
"This is the first unit in Guatemala dedicated to the treatment of respiratory diseases, providing quality care to patients. It is a national and regional reference center for lung diseases", said Dr. Federico Ranero, Medical Director of El Pilar Hospital.
It should also be emphasized that the Respiratory Medicine Department of El Pilar Hospital has a medical team specialized in treating adult, adolescent and pediatric patients. This makes it possible to treat and monitor children and adolescents with respiratory diseases such as bronchial asthma, bronchitis, bronchiolitis, cystic fibrosis, infants with bronchopulmonary dysplasia or oxygen dependence, etc.
New Technologies in Cardiology
As part of the innovation of the Cardiology Department of the El Pilar Hospital, areas of diagnostic testing such as Cardiac Rehabilitation and Cardiopulmonary Functioning stand out, unique in the country.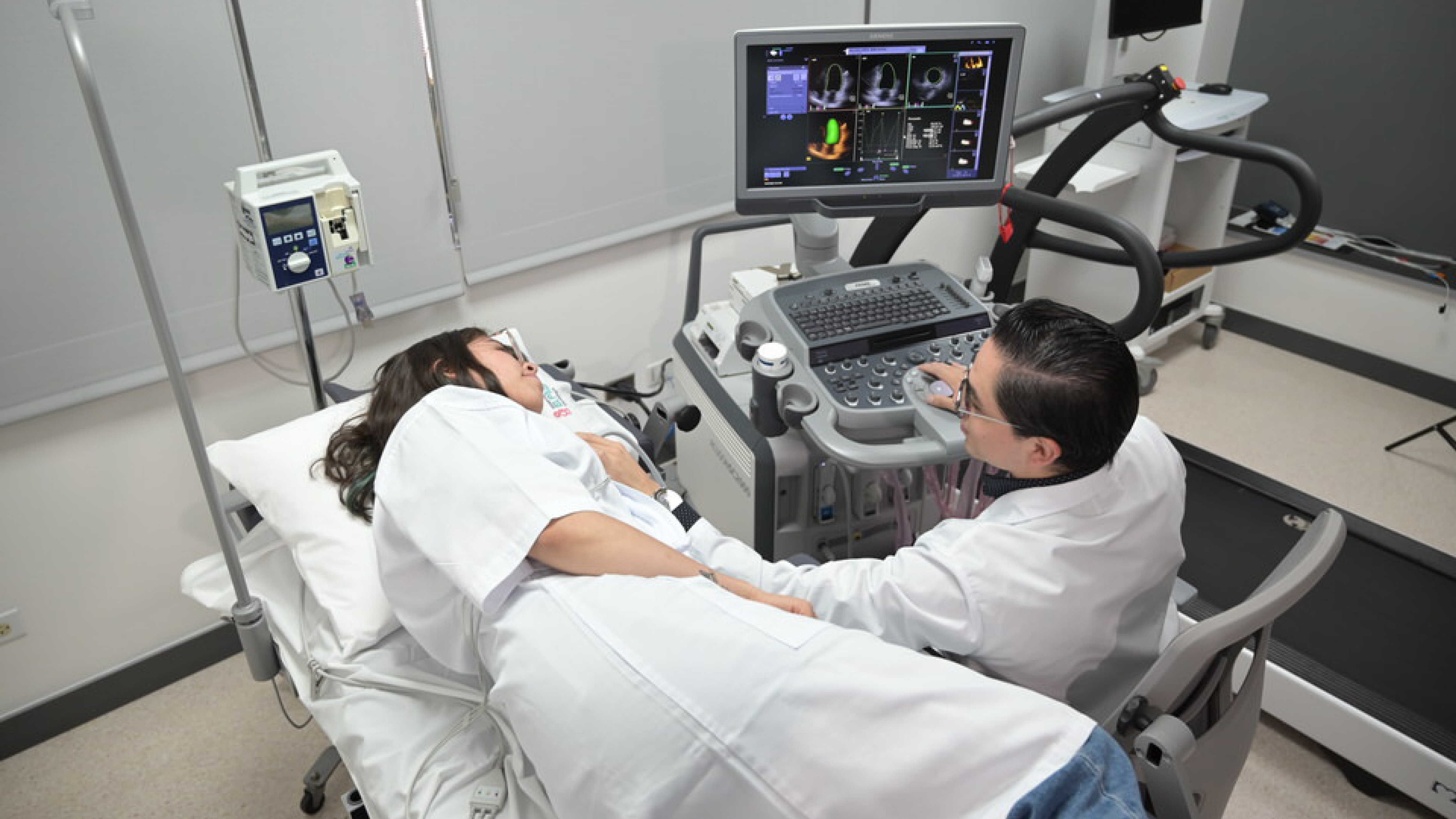 "The Cardiology Department has the best techniques for performing minimally invasive procedures such as cardiac catheterization. Intracoronary ultrasound and pressure wires are also performed to assess coronary physiology", emphasizes Renero.
The unit has the skills and specialists necessary to care for patients from young children to the elderly. Diagnostic images by echocardiography, cardiac resonance and tomography. To identify and treat conditions such as degenerative valvular heart disease, due to an aging population, procedures such as reconstruction, surgical valve replacement or valve implantation with percutaneous techniques are required.
"We have a team of professionals with extensive experience in different fields, including cardiologists, interventional cardiologists, cardiovascular surgeons, cardiovascular anesthesiologists, critical care cardiologists, and a large team of professionals," said Renero added.
In the field of prevention of severe coronary heart disease, patients with hypertension, diabetes, high cholesterol and high triglycerides are monitored. Additionally, there is a heart failure unit that accompanies patients in identifying symptoms to avoid decompensation and hospitalization, and also provides education on proper diet, timely exercise, and adherence to medications patients need.
For more information or to make an appointment for diagnostic testing and treatment performed by El Pilar Hospital's Department of Respiratory and Cardiology, you may call 2279-5000 or visit www.elpilar.gt.