This is the conclusion reached by an investigation into the massacre at the Ariana Grande concert. British intelligence chief says 'deeply sorry'
by Rolling Stone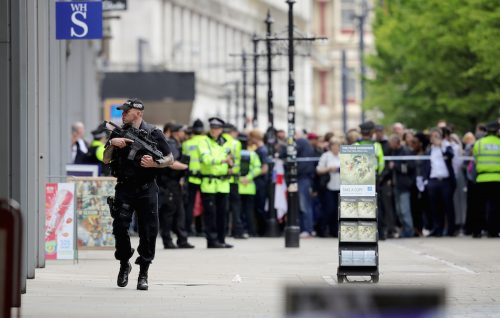 Photo: Christopher Furlong/Getty Images
The Manchester Arena bomber could have been stopped long before the explosion at the end of the Ariana Grande concert that cost the lives of 22 people on the evening of May 22, 2017. MI5, the British military intelligence that deals with security internal, has in fact missed the opportunity to stop Salman Abedi.
This is the conclusion reported by the BBC reached by the independent Manchester Arena Inquiry which, after more than two years of work, has published a 200-page report on the facts. Commission chairman Sir John Saunders says intelligence had but missed the opportunity to follow the suicide bomber to the Nissan Micra where he kept the explosives which he would then transport, assemble and use at the end of the concert.
The director general of MI5, Ken McCallum, said he was "deeply sorry": gathering information of that type is not easy at all, he added, "but if we had managed to seize the slim chance we had, we would have avoided losses and trauma to many people".
In essence, the security services did not assess the information they had about Abedi at the time as terrorism-related. One officer admitted that he did indeed think there was a national security concern, but he did not immediately discuss it with colleagues and did not file a report the same day.
"The delay in reporting," says Saunders, "deprived us of the opportunity to mount a potentially important investigative action."
The Manchester Arena Inquiry has also published a series of advice to ensure that events like the one in May 2017 do not happen again.