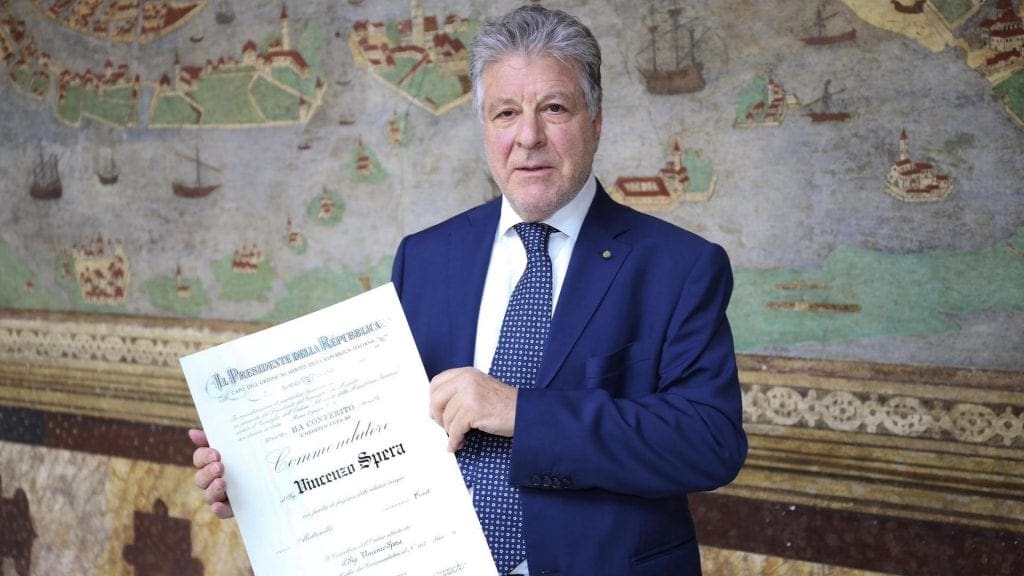 The President of Assomusica Vincenzo Spera has become Commander of the Italian Republic
The president of Assomusica Vincenzo Spera was run over in the night in Genoa. Rescued by the 118 staff, the historic manager and promoter was hospitalized in the San Martino hospital. Here – as reported by Tgcom24 – he died at the recovery point of the emergency room. He was 70 years old.
The accident occurred during the night near his home in the Castelletto district. As he crossed the pedestrian crossing, Spera was hit by a scooter which caused him to be thrown, causing a serious impact on the asphalt. Driving the bike was an 18-year-old boy, also in serious condition. He was in fact admitted to the Galliera hospital.
Born in the province of Salerno, Vincenzo Spera was one of the historical figures of Italian entertainment. In 1974 he founded his own Duemila Grandi Eventi, thanks to which he contributed to the organization of many concerts by great artists. Italian and international, including David Bowie, the Clash, Bruce Springsteen, Tina Turner and many others. Member of the Superior Council of Entertainment of the Ministry of Cultural Heritage, Vincenzo Spera had been appointed ambassador of Genoa by the mayor of the city.
The words of Giovanni Toti and Marco Bucci on Vincenzo Spera
And Marco Bucci, the mayor, expressed his condolences and his closeness to the family. "Tragic news broke my sleep last night. The death of Vincenzo Spera, showman, music and art. A true manager who has been able to establish himself in his world, enhancing the city in which he has spent most of his life and which he has loved and supported in so many ways ».
He was also joined by the president of the Liguria Region, Giovanni Toti. «To a friend who dreamed of a lively, cheerful, colorful Genoa and Liguria, full of music and a future. A friend who even when the sky was gray, he saw blue. Fatality can extinguish life, not the optimism that has passed on to us Hi Vincenzo, I'm sure you'll find lifelong friends up there and play with them».