this lack of sanitation may be a reason penis smells. Learn about basic care for pleasurable sex here.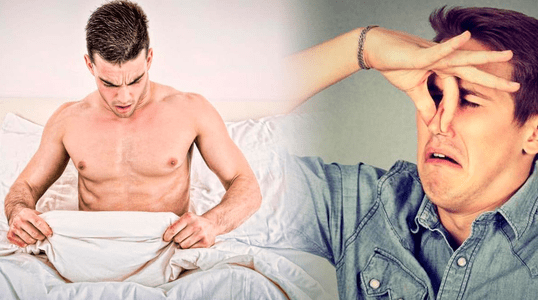 Bad penis odor can be avoided with these necessary cares.
Are you ashamed about having sex with your partner? In most instances, Male genitalia They don't always smell like roses. However, these issues create some insecurity for many men when having sex because they do not comply with basic care requirements for sex. neutralizes penis odorsince it is closely related to hygiene,
For this reason, in this article, we will introduce you to the care that must be paid attention to to clean the private parts of men correctly, as well as the main reasons for this peculiar smell and other related aspects.
You can see: What Is Shibari, Japanese Erotic Art That Awakens Your Sexual Energy
You can see that in the comments:
How to properly clean the penis?
Main Causes of Penis Odor
You can see: Mind and Body: How Foreplay Can Benefit the Emotional Connection During Sex
How to properly clean the penis?
Penis odor is a subtle but important issue that must be addressed to promote satisfying sex, as proper penis cleansing is essential to maintaining good intimate hygiene and preventing health problems. Here's a step-by-step guide on how to properly clean your penis:
The first thing to do is pull the foreskin back. Do this in the shower and leave the glans and the rest of the penis exposed to better remove the buildup of bacteria that often causes the penis to smell bad.
Then, it's time to use one of these intimate hygiene products. Wash the penis thoroughly from top to bottom, keeping the foreskin backwards so that the inside is cleaned and not just the outside. It is recommended to use neutral soaps and no perfumes as they can irritate the skin.
Once the penis is prepped and cleaned, don't forget that the testicles also deserve your attention during the process. Run it through them with the same mild soap to get rid of the bad smell from sweating.
You can see: When Desire Gone: The Physical Changes Faced by Men Without Sex Drive
Main Causes of Penis Odor
Here are some common causes of penis odor and how to fix them:
lack of hygiene: The most common cause of penis odor is a lack of proper hygiene. If the genital area is not washed regularly, bacteria, sweat, and urine can build up, which can lead to bad odors. It is very important to wash your penis daily with warm water and a mild soap to kill bacteria and keep it clean and fresh.
Smegma buildup: Smegma is a white substance made up of dead skin cells and sebum secretions. If not cleaned properly, it can accumulate under the foreskin and cause an unpleasant odor. Gently cleansing the underside of the foreskin in the shower can help prevent smegma buildup.
Infect: A genital infection, such as a yeast infection or balanitis, may cause a foul-smelling penis. These infections are often accompanied by other symptoms, such as redness, itching, irritation, or an unusual discharge. At any sign of infection, a doctor must be consulted for appropriate treatment.
Excessive sweating: The genital area is prone to sweating due to the sweat glands. Excessive sweating, especially if not dried properly, can lead to penis odor. Keeping the area dry and wearing breathable cotton underwear can help reduce sweating and odor.
urinary problems: Some urinary problems, such as urinary tract infections, can cause the urine to have an unusual odor that can affect penis odor. Always see your doctor if your urine changes in smell or color.