Arlo Parks releases second single Impurities taken from his album out May 26, "My Soft Machine" on Transgressive Records.
Impurities is an intense and structured piece written about the sense of community – in his words,
it's about being surrounded by people who make you feel like your inner ugliness and your failures and mistakes don't matter, who lift you up and make you laugh, who make you feel good and clean.'
The production of this single is a collaborative effort between Arlo, Romil Hemnani of Brockhampton and Carter Lang (SZA) and was inspired by nights spent listening to The Beatles and SZA, as well as his love of ambient and mood music.
The track follows his recent single 'Weightless' which was broadcast simultaneously on BBC Radio 1 and 6 Music's A Lists and saw Arlo appear on the cover of The Guardian Film & Music. The song received further support from Observer, The Independent, Rolling Stone, HUNGER, NME, Clash, DORK, DIY and more. Both singles are featured on the album due out May 26 via Transgressive Records.
VIDEO
The single is accompanied by a video directed by Jak Payne, which sees Arlo in the spotlight in familiar surroundings, while the camera gently pans the moving image. Parks explains:
With this video I really wanted to convey this swing between solitude and companionship – I wanted to show how being with loved ones really feels like coming home.

While writing this song I thought a lot about Gus Van Sant and how he captures people in all their fragility and beauty and ugliness – Jak was instrumental in creating/protecting that sense of softness."
THE DISC
My Soft Machine is a deeply personal work, a narrative of Parks' experiences navigating her 20 years and the growth that goes into it. It was recorded between London and Los Angeles, with producers Paul Epworth, Ariel Rechtshaid, Romil Hemnani (Brockhampton), Frank Ocean collaborator Buddy Ross, and Carter Lang (SZA), plus some self-production by Arlo herself.
Always artistically explained in his own words below, you can also watch this beautiful video performance to learn more about the upcoming record and the themes it contains.

The world/our view of it is peppered by the biggest things we experience – our traumas, upbringing, vulnerabilities almost like visual snow. This record is life through my lens, through my body – the mid 20s anxiety, the substance abuse of friends around me, the viscera of being in love for the first time, navigating PTSD and grief and self sabotage and joy, moving through worlds with wonder and sensitivity – what it's like to be trapped in this particular body.

There is a quote from a Joanna Hogg film called the Souvenir, it's an A24 semi-autobiographical film with Tilda Swinton – it recounts a young film student falling in love with an older, charismatic man as a young film student then being drawn into his addiction – in an early scene he's explaining why people watch films – "we don't want to see life as it is played out we want to see life as it is experienced in this soft machine." So there we have it, the record is called….My Soft Machine". – Arlo Parks
THE TRACKLIST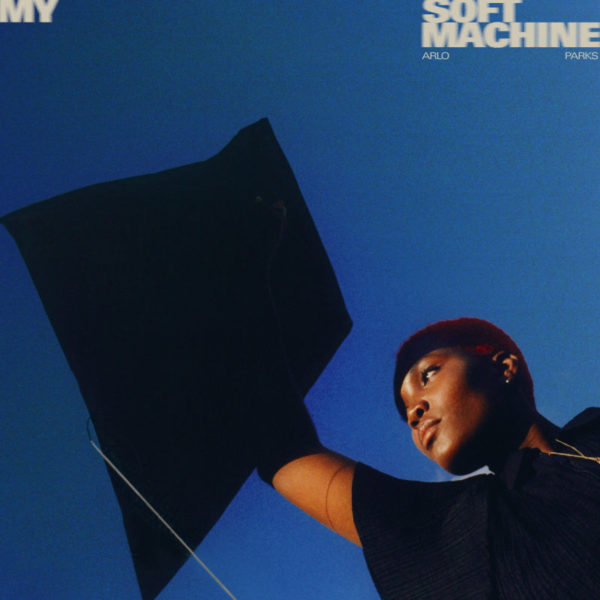 1.Bruiseless
2.Impurities
3.Devotion
4.Blades
5.Purple Phase
6.Weightless
7.Pegasus ft. Phoebe Bridgers
8.Dog Rose
9.Puppy
10.I'm Sorry
11.Room (red wings)
12.Ghosts
ON TOUR
Arlo Parks recently announced a September tour of the UK and Europe, which includes a show at London's Eventim Apollo and a show on September 19 at Milan's Alcatraz. In addition, on March 26 he will be the protagonist of the BBC 6 Music Festival in Manchester, where he will play the songs from the new album live for the first time. The tour follows Arlo's performances alongside Harry Styles at the Aviva Stadium in Dublin, Billie Eilish at the O2 in London, Florence & The Machine in Canada and Clairo on her North American tour. The full list of dates around the world is as follows:
March 26 – Manchester, UK @ Victoria Warehouse (6 Music Festival headline)
July 5 – Tokyo, Japan @ Ebisu Garden Hall
July 6 – Osaka, Japan @ Umeda Club Four
July 8 – Seoul, South Korea @ Musinsa Garage
Aug 5 – Oxfordshire, UK @ Wilderness Festival
Aug 26 – Reading, UK @ Reading Festival
Aug 27 – Leeds, UK @ Leeds Festival
Sept 5 – Dublin, Ireland @ 3Olympia Theatre
Sept 14 – Amsterdam, Netherlands @ Paradise
Sept 15 – Brussels, Belgium @ Ancienne Belgique
Sept 17 – Berlin, Germany @ Huxley's Neue Welt
Sept 19 – Milan, Italy @ Alcatraz
Sept 21 – Paris, France @ L'Olympia
Sept 28 – London, UK @ Eventim Apollo
Click to buy tickets
WEB & SOCIAL
arloparksofficial. com
Facebook
Instagram
Twitter
Photo released by the artist – photo credit: Clare Gillen