She was the first to wear it. Hailey Bieber last spring on two different occasions and styles: with jeans and an oversized T-shirt; with the Total Look from Bottega Veneta, consisting of a white slip dress from the FW23 collection and a mini Sardinia crossbody bag. Now Orbit, new line of unisex sneakers from Bottega Venetahas already arrived in stores, ready to become the brand's new object of desire.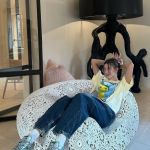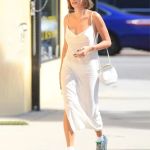 Developed Mathieu Blasi To highlight the elegance of the foot, this shoe is an example discreet luxury, reflecting the designer's penchant for timeless clothing. Always without compromising comfort and functionality. Orbit really stands out with its ergonomic innovations; The technical mesh on the upper is reminiscent of Bottega Veneta's famous weave motif; rubber sole and design reminiscent of popular sneakers in early 2000s for example, Asics Gel and Nike Shox Runner.
Orbit is versatile not only because of its design, which allows you to wear it with both pants and dresses, as Hayley demonstrated, but also because of the variety of colors in which it is available. Launched in China on Bottega Veneta's website on August 31st, it is now available both online and in flagship stores worldwide in Silver/White, Silver/Parakeet for women and Black, Silver/White, Silver/Parakeet for women.