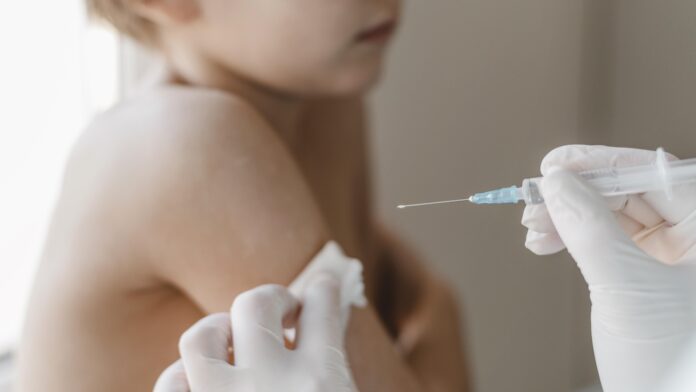 Bronchitis vaccination campaign to begin in October, including single-dose vaccine Children born between March 1, 2023 and March 31, 2024. Segovia will receive a total of 950 doses of the vaccine.
This merger also meant a change in the name of the current calendar, from being called "Vaccination" was changed to "a person's lifelong immunization program".
RSV causes a common viral disease, Usually causes mild cold-like symptomsbut it can cause serious infections of the lower respiratory tract and lungs, especially bronchiolitis and pneumonia, especially in infants but can also be caused in older adults and people with chronic medical conditions.
RSV can affect people of all ages, Very common in young children, so more than 90% of minors are infected before the age of 2resulting in a high disease burden in childhood and a nursing overload in primary care and hospital care during the viral transmission season.
this Greater burden concentrated in children under 6 monthsGenerally, RSV infections occur in the fall or winter, so this seasonality means that those born in the fall and winter have the highest rates of hospitalization.
Currently, there is a new drug that provides passive immunity against RSV.its about Nisevumab, a monoclonal antibody (a laboratory-produced molecule intended as a surrogate that can alter or mimic an immune system attack) indicated for the prevention of RSV lower respiratory disease in children under 12 months of age during the first month of the season against RSV. It has a good safety and efficacy profile and a long half-life, so it provides protection for at least 5 months after administration.
exist Depending on date of birth, dosing will be given in a hospital or health centeras follows:
Those born on or after October 1 will receive the monoclonal antibody at the hospital at birth.
For those born between March and September, there will be a specific campaign at the beginning of the RSV season (expected during October) to give the vaccine either at a health center or at the usual vaccination centre.
In addition, nirsevimab will be used in High-risk group of children with severe RSV diseaseinclude:
Premature babies younger than 35 weeks (including those with a gestational age less than 29 weeks), a single dose before 12 months of age.
congenital heart disease patients With overt cyanosis (lack of oxygen in the blood) or acyanotic hemodynamic involvement.
Patients with bronchopulmonary dysplasia (a disorder that affects newborns who are born on a ventilator or who are born prematurely).
Patients with other underlying medical conditions High-risk groups with severe RSV bronchiolitis, e.g. with severe immunosuppression (neoplastic hematological disorders; primary immunodeficiency, especially combined and congenital agammaglobulinemia; continued immunosuppressive therapy), Inborn errors of metabolism, severe neuromuscular or pulmonary disease, respiratory problems associated with patients with genetic syndromes, Down syndrome, cystic fibrosis and palliative care patients.
Distribution in each province
The dose distribution of Nirelizumab by province is as follows:
Avila: 850
Burgos: 2,100
Leon: 2,300
Palencia: 800
Salamanca: 1,750
Segovia: 950
Soria: 500
Valladolid: 3,050
Zamora: 700
To guarantee this new health care benefit provided by the military government of Castile and León, a total of 2,825,680 euros.