The Prime Video limited series, based on Taylor Jenkins Reid's bestselling novel of the same name, stars Sam Claflin and Riley Keough.
Daisy Jones & The SixPrime Video original series, aired on Amazon's streaming platform starting last March 3, was a hit with both critics and the publicis based on the bestselling novel of the same name written by Taylor Jenkins Reid.
The series, currently on Rotten Tomatoes with a consensus score of 71% from critics, and 79% from the audience, has seen over the weeks the number of fans grow, initially those of the novel, so as to bring many viewers wondering if a second season will be made. To this question the showrunners responded Scott Neustadter and Will Graham in an interview with the magazine variety.
Will there be a Daisy Jones & the Six season 2? Showrunners Respond: 'I Think That Would Be Great'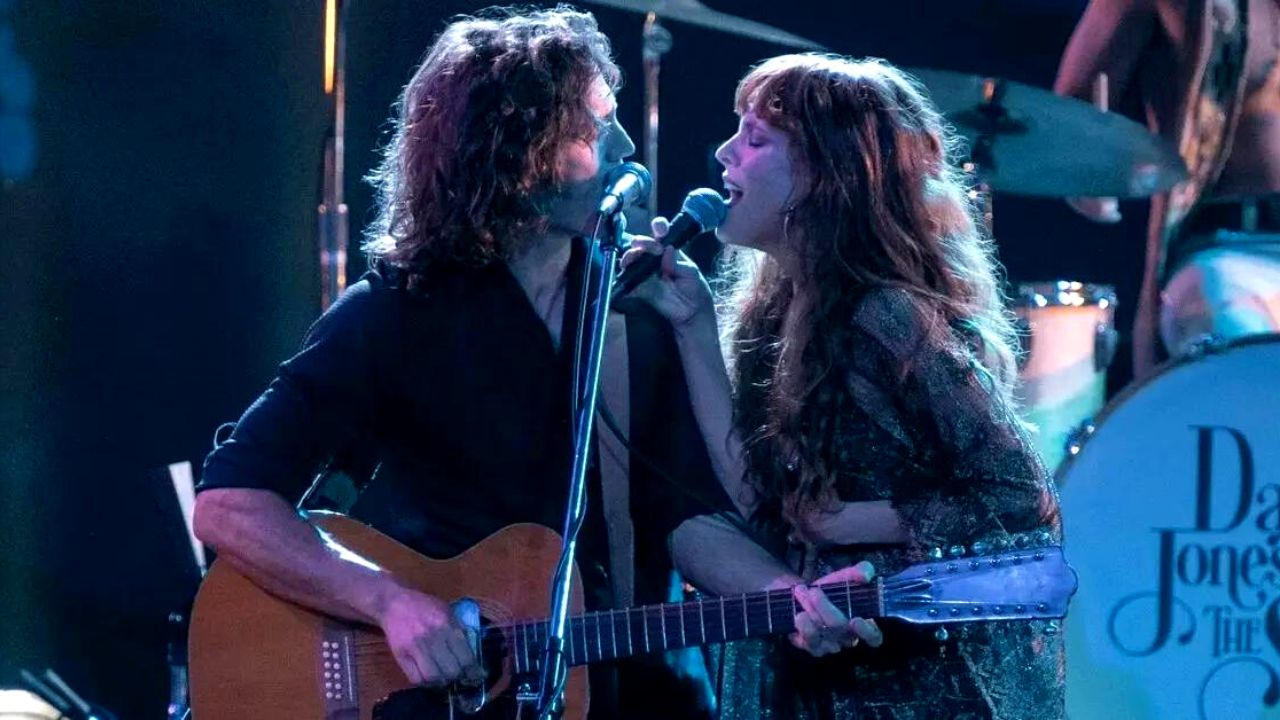 Daisy Jones & The Sixa limited series based on the book of the same name by Taylor Jenkins Reid, tells the story of the group The Six and singer-songwriter Daisy Jones, a fictitious band from the early 1970s who made a success in the United States before disbanding after their first album together .
The series immediately had a great successso much so that the first episodes immediately climbed into the top ten TV series seen on Prime Video, and therelated album to the series quickly rose to the top number one on iTunes in the US, and the album's vinyl is a top seller on Amazon. The series stars Sam Claflin, Riley Keough, Camila Morrone, Suki Waterhouse, Will Harrison, Josh Waterhouse, Sebastian Chacon, Nabiyah Be, Tom Wright and Timothy Olyphant.
About the future of the series the two showrunners Scott Neustadter and Will Graham have made it known chand, although the series was conceived as a limited series (as it is based on a single novel) sthey would be happy to continue the story.
"I think that would be great. If people are interested in this story and these people, maybe we'll have the opportunity to do it. We leave the door open. Why not?commented Neustadter, then adding: "If people like what you do and want more, then that's not a bad problem."
To this Graham added: "We had a great experience making the show. For me, the question would go to Taylor (Jenkins Reid, the author of the novel) and if she has another chapter for these characters in her head. If we had the opportunity to do that, I think, without thinking, everyone who worked on it would come right back"said the showrunner.
In short, the door for a sequel is definitely open.
Read also Millie Bobby Brown launches into writing: her first novel is on its way