Michael Jordan and Kobe Bryant will forever be linked by the similarities in their playing styles. While Jordan is arguably considered the best basketball player of all time, Kobe is viewed as his clone.
The two players' careers are intertwined, as when Kobe Bryant first met Michael Jordan as a rookie and into his early championship years with the Los Angeles Lakers, Michael Jordan was in the middle of much of his career. terminal period.
During the regular season, Kobe and Jordan faced off eight times. Four times when Jordan was with the Bulls, the other half was with the Washington Wizards. In the duel between the two sides, Kobe defeated Jordan 5-3.
•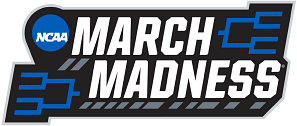 In the first two meetings of the 1996-97 season, Michael Jordan faced off against a rookie Kobe Bryant. Although the Bulls and Lakers split the two games, Kobe only scored 5 points in each game, while Jordan scored 30 points and 27 points respectively.
In the second year, the more improved Kobe brought a good challenge to Jordan. Their first game that season was on December 17, and the Bulls won, with Jordan scoring 36 points and Kobe Bryant scoring 33 points.
Their second meeting ended with the Lakers winning despite Michael Jordan scoring 31 points and Kobe Bryant struggling to score 20 points on 7-for-16 shooting.
Michael Jordan vs. Kobe Bryant of the 2000s
Michael Jordan put his basketball career on hold, missing three seasons from 1999 to 2001. Jordan returned to the Washington Wizards as a 38-year-old basketball player, facing the more mature Kobe Bryant, who had already won a championship with the Los Angeles Lakers.
In the 2001-02 season, the Lakers defeated the Wizards twice, averaging a margin of 14.5 points per game. In the first game of that year, Jordan scored 22 points and Bryant scored a triple-double of 23 points, 15 assists and 11 rebounds.
In the second game of that season, Jordan scored only 2 points, while Kobe scored 14 points, and the Lakers beat the Wizards by 20 points.
In their final season together in the league, Jordan and Kobe faced off again, with both the Lakers and Wizards winning.
Jordan was the first to laugh. He scored 25 points, 3 rebounds and 3 assists. The Wizards won 100-99 by only one point. Kobe made 8 of 21 shots that day and scored 27 points, 6 rebounds, 4 assists and 2 blocks.
In the last game, the Los Angeles Lakers were dominant, with Kobe scoring 55 points and Jordan scoring 23 points.
These two iconic superstars have been a source of inspiration to many aspiring basketball players.