Brand ambassador Emma Stone is the superstar of the Louis Vuitton FW23-24 ad campaign. With her charm and magnetism, the Oscar-winning actress embodies timeless Parisian charm.
To present the women's collection seen on the catwalk of Paris Fashion Week in March, Louis Vuitton has unveiled the FW23-24 ad campaign. Collection designed Nicholas Ghesquière, starting with references to the heritage of the house, he explores the mystery of the French style. The creative director defined it as "classicism with a twist".
Then it's an ode to French elegance. Where the signature silhouettes of the collection, infused with references to the "French way of life", come to life next to the Maison's iconic creations. Bags and suitcases are decorated with exquisite details in shades of the French tricolor. Among the faces of the campaign are a brand ambassador and an Oscar-winning actress. Emma Stone.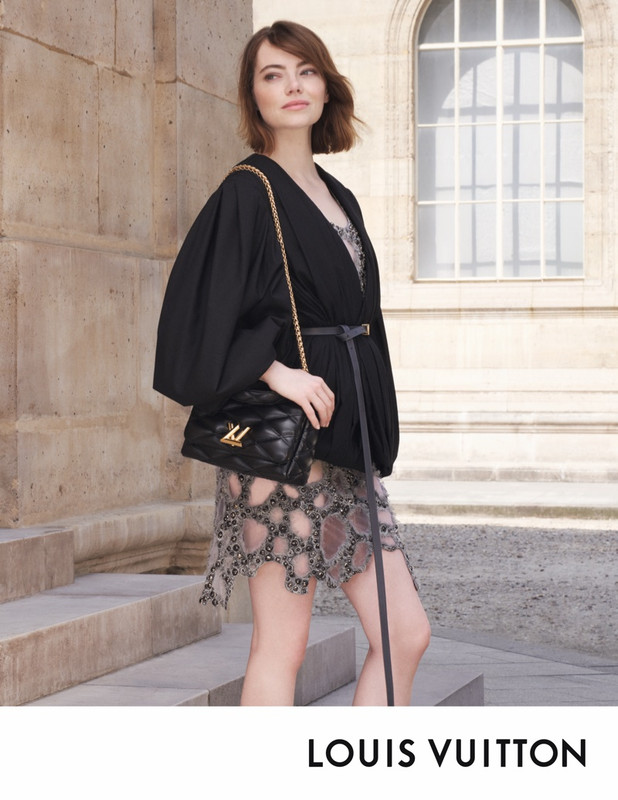 Louis Vuitton FW23-24 ad campaign with Emma Stone
Emma Stone, already the face of previous campaigns for the Parisian Maison such as the Dauphine bag, is at the center of a series of photographs taken by David Sims for the FW23-24 campaign. The actress is wearing three outfits from the Vuitton Fall/Winter 2023 collection.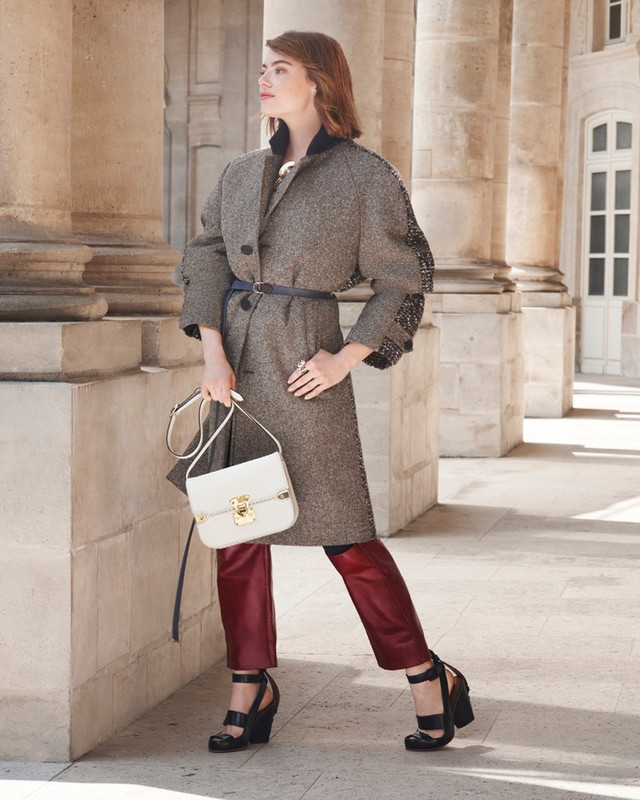 Emma Stone is not the only star of the ad campaign filmed in Paris. Together with her, there are actually three sisters that make up the Haim group. Este Ariel, bassist, Daniel Sari, lead guitar and lead vocals, and Alana Michal, second guitar and keyboardist for california.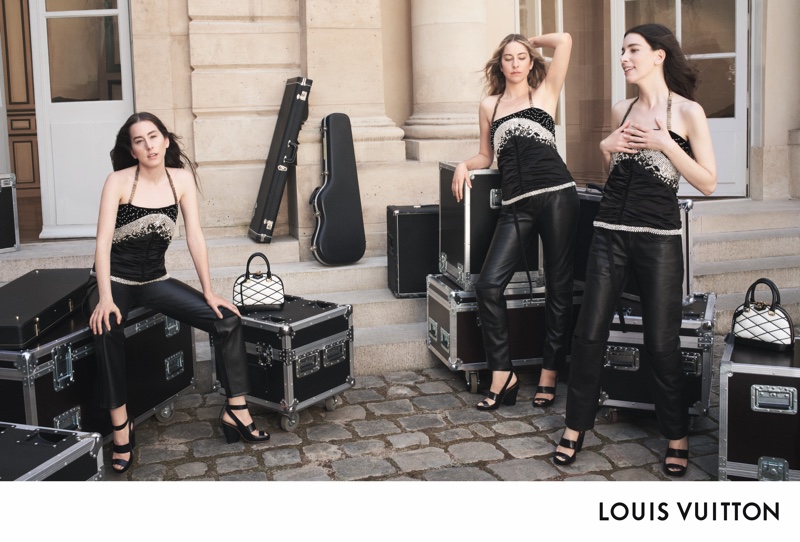 The cast also includes models Capuchin Close, Sasha Quenby, Samil Bermannelli, Kisi Feng, Ida Hainer and Annemarie Aderibigbe.