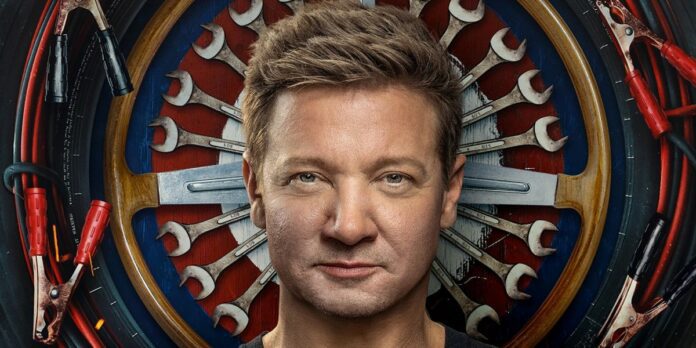 Disney+ distributed the poster and trailer of the reality series Rennervations with Jeremy Renner arriving on April 12 on the streaming platform. The new project will consist of 4 episodes and sees the actor helping communities devise unique ways to recover vehicles, modifying them for their own goals.
Im so very excited to announce
Our April 12th streaming date on @DisneyPlus for my new show "Rennervations". Love you all. 🙏❤️🙏 pic.twitter.com/BYERTxggx3

— Jeremy Renner (@JeremyRenner) March 7, 2023
Every build has a purpose.#Rennervationsan Original series, is streaming April 12 on @DisneyPlus! pic.twitter.com/iOpZbf5lMq

— Hawkeye (@hawkeyeofficial) March 7, 2023
In the pictures the actor is in great shape: currently Renner he is recovering after the serious snow accident that involved him in early January. The snow plow that hit him on the morning of January 1, 2023 caused him a chest trauma, orthopedic injuries and numerous injuries, including a very serious one in the leg.
READ ALSO: Jeremy Renner publishes a video of his rehabilitation
The actor has already appeared in another Disney series in the title role: Hawkeye released in 2021 where he played the Avenger Hawk eye flanked by Hailee Steinfeld as Kate Bishop.