The race valid for the Italian Medium Regularity Championship will take place on the Madonie from 4 to 6 May, registrations for the participants will begin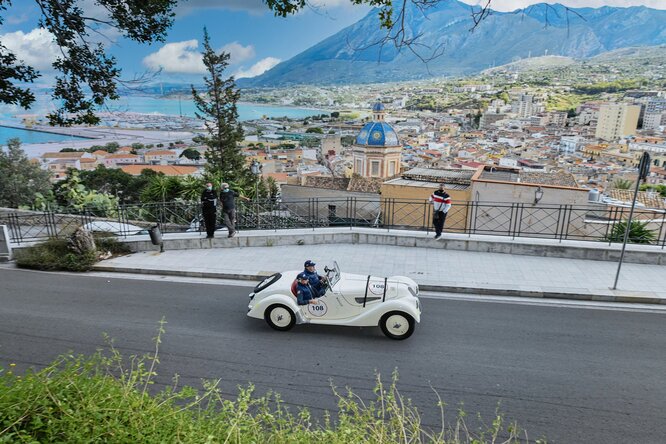 The 2023 edition of the Florio license plate it is destined to enter the prestigious history of what is considered the oldest race in the world. In addition to the "Classic" competition, the Targa Florio Historic Regularity Rally will also end up in the spotlight, as well as the Sicilian stage of the Italian Medium Regularity Championship, a series reserved for cars with timeless charm with which the heroes of the past have written indelible pages of the history of rallies.
This year's contestants they will be able to compete from 4 to 6 May on the legendary "Circuito delle Madonie" in 9 medium special tests (PM) for a total of 176 km of tests. The race course, built on the Madonie, will be reserved exclusively for the race of the Italian Regularity Championship at Medium. The competition will meet the Targa Florio Rally, which will take place on the same dates, only at the time of the "start" which will take place from the center of Palermo and at the finish in Termini Imerese. The headquarters, on the other hand, will be located at the famous Floriopoli Tribune, which will also be the site of the checks. Registration for the competition is still open and can be done by downloading the form from the competitors page of the official website, where the complete program of the event has also been published.