TBWA was included, again this year, in Fast Company's 2023 list of the most innovative companies in the world. It is the fifth consecutive year
TBWA\Worldwide was again named to Fast Company's annual list of the world's most innovative companies. The agency collective has been on the list every year for five years.
The list honors companies it sees shaping the future space humanity will occupy and having a profound impact on industry and culture.
"We are very proud to have been named one of Fast Company's Most Innovative Companies for the fifth consecutive year," said Troy Ruhanen, CEO of TBWA\Worldwide. We are honored that the judges have identified TBWA as a game changer. The reason we continue to thrive is because TBWA is the most restless creative network in the world, and our ever-expanding breadth of capabilities has enabled creative versatility and innovation throughout the collective. To our 11,000+ disruptive minds and great customer partners, thank you."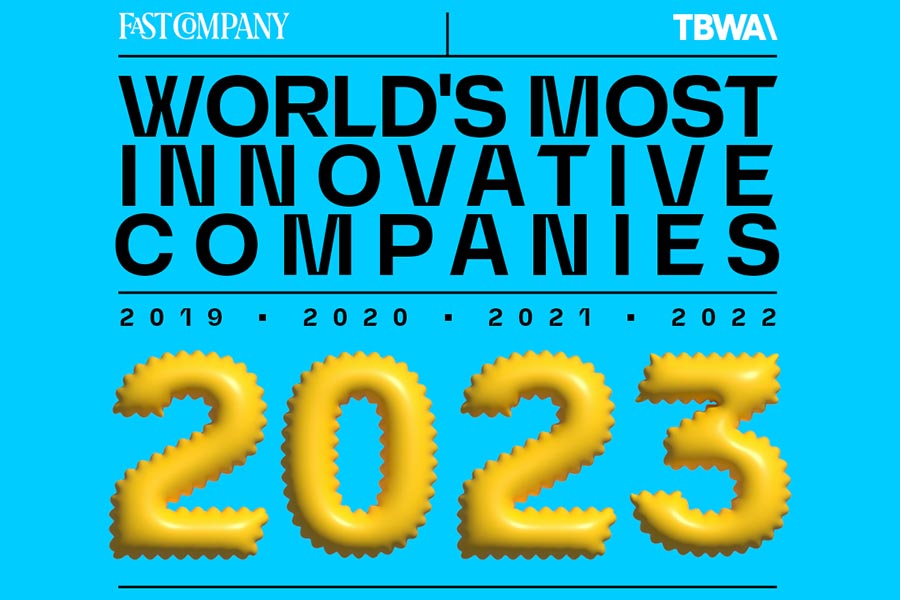 Fast Company highlighted several notable projects from across the TBWA global collective, including:
● TBWA\Chiat\Day New York's Golden Grounds, a new product that celebrated the loyalty of NFL fans by taking soil from team stadiums and growing it in team-specific plots by sowing potatoes, ultimately turning them into chips in branded bags of the team. The Golden Grounds campaign was covered by over 107 national and local news outlets, garnering 1.9 billion impressions and breaking Lay's engagement records on Twitter. More importantly, Lay's sales grew 10% year-over-year.
● TBWA\Chiat\Day Los Angeles created Music in Color for BEHR Paint, a new algorithm-based color picker developed with Spotify that helps people discover personalized paint color recommendations based on their favorite songs, inspired by the way singer Katy Perry experiences color. 34% of users went directly to Behr's online sales platform, which saw a 13% increase in online revenue.
● TBWA\Media Arts Lab leaned on Jon Hamm's wit and scorn for not being considered for an Apple TV+ show and reinvented the iPod "Silhouettes" campaign for AirPods with Harry Styles.