boxing
A boxing star hopes to top the Forbes millionaire list and leave two footballers behind.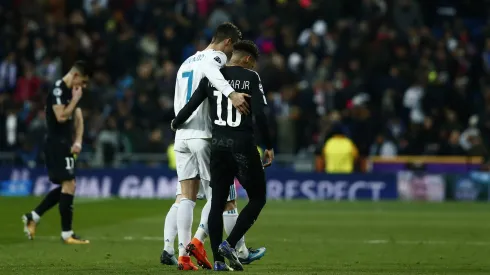 Saudi Arabia In recent years, it has not only become strong in the football world, but also signed signings such as Cristiano Ronaldo, Neymar Jr., Karim Benzemawait. But he also did it in boxing.
One of the current stars of the sport is convinced he wants to be high on the list of millionaires Forbes and leave numbers CR7 and Ney. Here are all the details.
The boxer who wants to surpass Cristiano and Neymar
Tyson FuryThe current WBC world heavyweight boxing champion is one of the biggest stars in boxing.In his final hours, he said in an interview sun sports and discussed an agreement with Saudi Arabia.
"They paid a lot of money, everything they were involved in was big, I think I just made the biggest boxing deal in the history of boxing with them", explain.
Then he added: "I'm not in charge of talking numbers, but let's just say this bag is big, fucking big. But will this change me? Not really. You know, like all these big football deals, Ronaldo and Neymar and whoever else they try to deal with, it's going to ruin it all.I want to be on top of the Forbes list".
When will Fury fight again?
The 35-year-old British boxer will fight again in Saudi Arabia on October 28, when he faces the naturalized French Cameroonian Francis Ngannou.