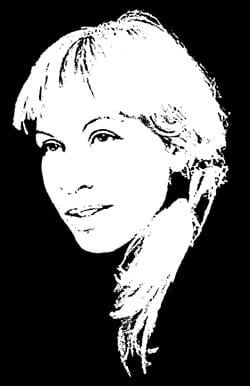 The graying gentlemen and ladies have already seen a same-sex superstar kiss in 2003. They have been shocked or interested in the event for weeks. Absolutely not for the simple reason that they have twisted an entire career, a private life, concerts, transformations and scandal in every performance with awards and first place winners. But after having studded a life of successes. Acclaimed by fans worldwide who didn't have the thermometer of judgment. Those were their stars, their myths from Madonna to Britney Spears to Cristina Aguilera. They kissed at an awards show and in the audience was boyfriend Justin Timberlake (of Spears) who was (all set up) shocked.
It was 2003 when the singer Madonna kissed both Cristina Aguilera and Britney Spears . And we were shocked, perhaps in part, by those who didn't understand that it was a way to make a show. And all four were and are big names in music history. But other than that the generation that grew up with David Bowie, Freddy Mercury, George Michael, Micheal Jackson, Prince, Village People, Boy George Cindy Lauper, Bee Gees in terms of costumes, musical quality, sets and choreography, how will they be thrilled at the scene of Sanremo festival between Fedez and Rosa Chemical…? He must have thought: already seen! Historical courses and appeals.
Or observing the look of the young singers with a lineup of bleached tattooed blonds and pissed off competitors will have reminded of the quality of their one-of-a-kind darlings. Even the Italian panorama has generated a nursery of talented people always on the crest of the wave and the rhythm. Real stage animals, from Renato Zero to Loredana Bertè, Anna Oxa, Donatella Rettore and ending up with the Cugini di Campagna who have always seemed to come out of the Gucci fashion shows. Not even the grandparents must have been shocked because the real trailblazers of the do re mi fa scoop-style upheaval in music and show business didn't spare the generations of women pulling their hair out at concerts. Grandparents lived the brilliant Beatles Rolling Stone and Elvis Presley. Short booties helmets with elastic, shirt open at the chest and exaggerated waist. So when the audience remembers that they've already seen a scene or a revisited look it's either old age decrepit or new it can't be defined as such. Or it lacks originality completely. They threw out the matrix of the term glitter and paw with jacket and amphibians. Not to forget Raffaella Carrà who by exhibiting a sophisticated navel drove a nation crazy for decades with a never forgotten look. We may be decrepit but the stencil of the rebellious genes of music was thrown away in the 70's/80's. The Modàs and Oxa left their mark as always.