About You has exclusively unveiled the capsule in co-lab with the American actress Emma Roberts who invites you into a dream world. Online from March 22nd!
About You has unveiled a new international co-lab with global icon actress and producer Emma Roberts. With her films and TV series, Emma addresses the young and fashion-conscious fashion e-commerce target, but she also influences them with her personal and decisive style. Just like you stated Sofia Hagemeier by About You: "We are excited about the co-lab with Emma Roberts. As a successful actress, Emma has been inspiring young women around the world for years."
So together with the artist a capsule was born that invites you to enter a dream world. Inspired by Emma's imagination and outfits, the garments represent a perfect mix between must-have looks and more trendy elements of the 50s. "For our collection, he had a clear vision and demonstrated total commitment. Not only did Emma personally choose the campaign looks, but she also designed the capsule logo together with her sister Grace » concluded Hagemeier.
Daahls by Emma Roberts exclusively for About You
Emma's style, feminine and playful with a vintage touch, was therefore reflected in the exclusive About You collection. Western and extrovert atmospheres meet the elegance of the 50s for stylish pieces that embody Emma's vision and imagination. "I couldn't be more excited to share my collection with About You! This capsule shows all sides of my personality: feminine, vintage, but above all playful. I've always wanted to create something that embodies everything I love to wear and feel confident in, so I'm delighted to have this opportunity."Roberts explained.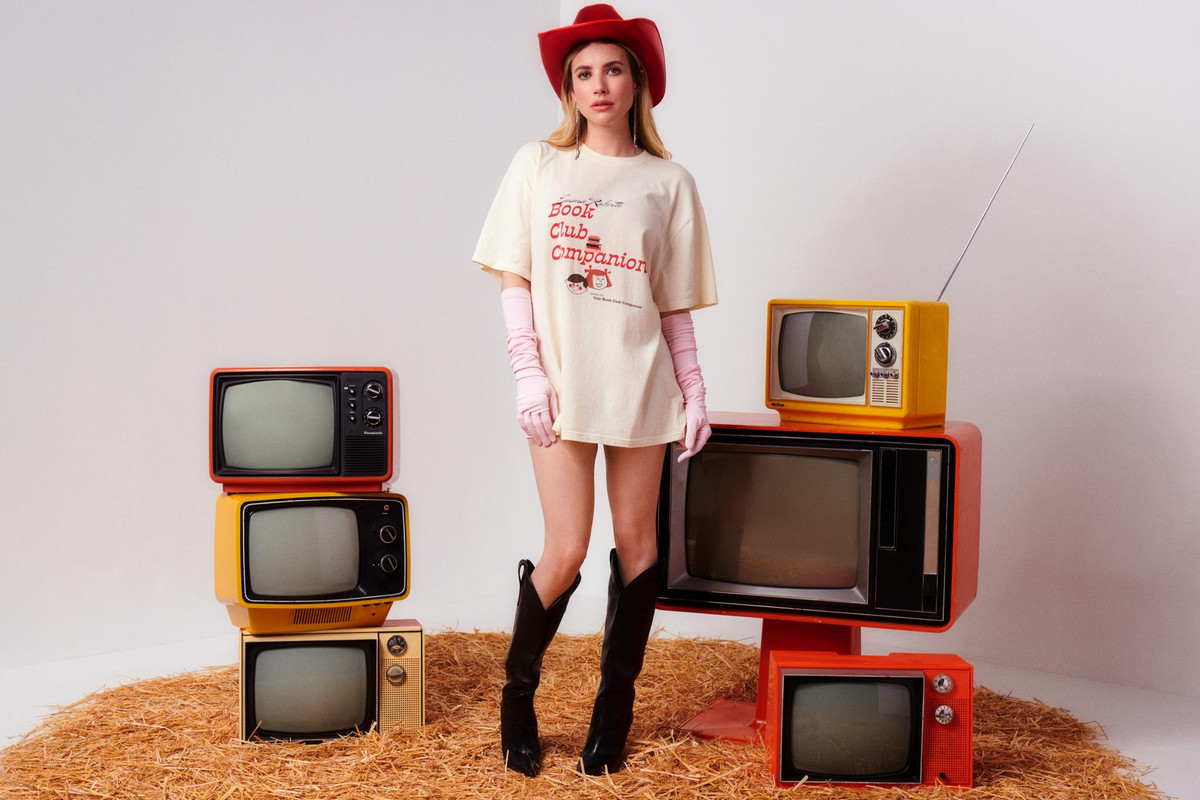 The result is a fascinating dream world with the abstract name "Daahls by Emma Roberts" inspired by her love of books and stories. As a true intellectual, Emma loves "academic" fashion reminiscent of the Ivy League and school uniforms. In fact, the collection includes knit tank tops and polos, varsity t-shirts and sweatshirts, as well as book club-inspired prints and exposed collars that create a retro and contemporary look. All garments in natural fabrics such as cotton, lyocell and linen, in cheerful colors such as pink, denim blue and red.
Sugarland
The campaign, entitled "Sugarland", takes up the enchanting component and tells the world of Emma's dreams. The photographer Felix Cooper created a candy-coated Wonderland in a Los Angeles studio, combining elements of the Wild West with a retro suburban style, using cowboy-style props, such as cacti and rodeo elements, mixed with 1950s funky.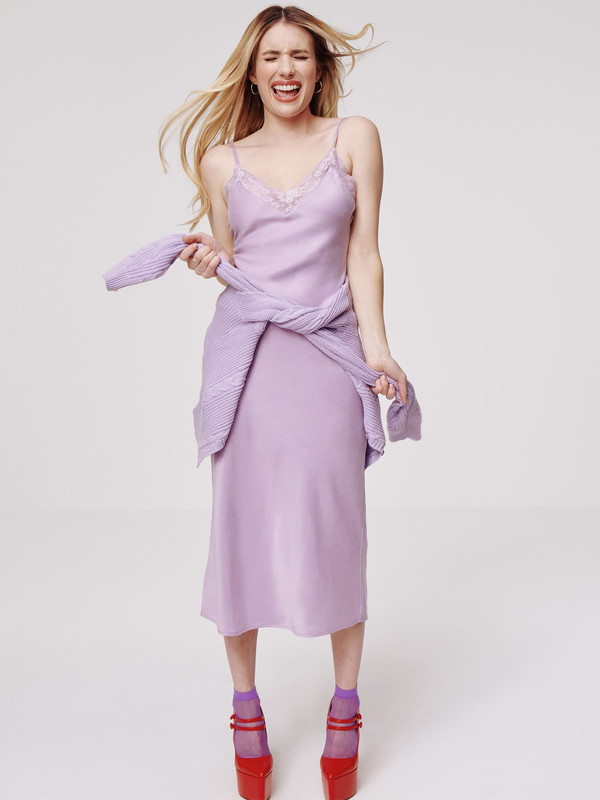 Denim and check styles with vintage washes and horseshoe prints recreate a casual western look, with delicate cuts and details, such as bows and ruffles. To complete the intriguing combination of classy elements with a vintage flavour, such as bows and ruffles. The elegant marriage of old-school sophistication and a touch of sass perfectly reflects Emma's collection. As the campaign demonstrates, Emma takes us into her personal dream world, leaving us surprised and enthralled. The collection will be available in all 26 of the brand's online stores from March 22nd. Stay tuned!